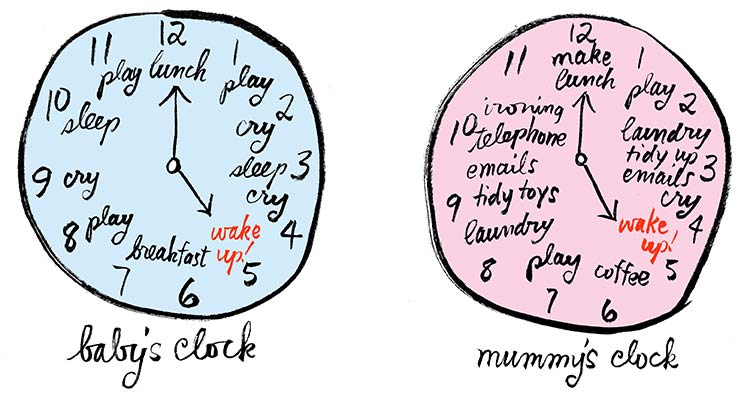 I can hear our neighbor next door.  He is laughing out loud in his garden and his voice is deep and manly.  I remember a time when I would see him every day we were here, school or no school.  Now, he's 15, 180 lbs, bench presses 225 and has a girlfriend…or several.  He rarely comes round between football practice and long school hours, and he can't even babysit anymore because of his crazy schedule.  It happened in a moment, this transition into young adulthood, and I miss his dropping in and hanging with the boys, hugely.
We're lucky enough to have amazing neighbors in London as well, whom the boys have equally grown up with.   It will always be special even though the years between them are becoming enunciated more and more now that they are all either teenagers or quickly headed that way.  Only my five year old crosses all boundaries and insists on playing with everyone, regardless of hormones.  They grow up fast, I'm constantly told, these children of mine, and at times it feels like a snail would move faster, but I can truly see it now.  Time is flying by.
My life for years was shaped by having a child at home.  Naps, eating, playing; my days were constructed around these events.  I couldn't picture life without these boundaries.  And then, finally, my little one went off in his suit and tie to Reception in London last year and I had the space to do so many other things.  But it doesn't ever work out that way as we all know, and in the end, the little extra time I did have just meant I was able to go to the market that much more and walk the dog a little longer.
In the beginning, especially, I had a very difficult transitioning period knowing that this was it – no more kids at home.  At the same time my dear friend had another baby and I watched close-up that intensely warm bonding process, all over again.  My sister in law, meanwhile, was trying to survive proper 'empty nest syndrome' with my niece off for her gap year of travel, and together we cried a lot.  Anyone can fill space, but to provide more to your life and use the time wisely is another story.  We both knew it was right to let go, but we just didn't want to.
And now, in LA, my little one is in Kindergarten, again, (he's not thick, it's just an age appropriate decision:), and I'm not as pained by his absence as much.  Dare I say I'm actually okay with it now.  Like with so many things in life, it just takes some getting used to.
This week we went to our boys' parent/teacher conferences and it was, as ever, a completely different experience than the English ones.  For a start, the conferences are during the daytime and the students are off school.  For two days!!  In England, it's an evening event, with lots of wine and the teachers sit exhausted in a U-shape table formation waiting for what looks like a speed dating conference to begin.  5 minutes, then they're looking at their watches and start to fidget.  You discuss test results and behaviour.  Period.
Here, you sit comfortably with the teachers with coffee for at least 20 minutes, spending an inordinate amount of time discussing whether your child seems happy.  Husband fidgets, waiting for test results to be presented and I relish in the attention and talk slowly about my son's abilities, strengths and weaknesses.  I'm loving the connection despite Husband giving kicks under the table to hurry up and stop talking so much.
My five year old's teachers began our chat by laughing.  And then they laughed so much that I started laughing.  After about five minutes of full-on chuckling, they finally told me that my boy was the 'mayor' of the class, that everyone loved calling him their friend.  So I took the opportunity to add my bit about my boy's loveliness, but then re-focused them to the academics at hand.  "So, how's he doing, you know, with reading, writing, maths?" I asked with trepidation.  Then the pause came.  "When it comes to work…we think he still may view learning at school as an 'abstract concept'," they said vaguely.  Abstract concept????  What the hell does that mean??
He's only five, yes.  In England he'd be doing his bloody times tables by now.  And here, he's running for Mayor.  Great.  Thank G-d for the night time globe game where Husband spins the globe, and if you can name the country or body of water that his finger lands on, you get money.  Five year old's wallet is filled with dollar bills, so something's going right.
My husband still feels panicked that none of our boys are going to learn anything in a progressive system and tells me often that they don't need to be happy in school – he wasn't and it didn't do him any harm.  Ha!  I think he's just pissed off that our 13 year old was studying the 50's and 60's in his history class and Husband realized he was a walking history lesson!!
Last night we were calculating how many times I would hear the word 'mom' in, say, 40 years of motherhood.  We got to 8 million.  Seriously, 8 million times.  As we contemplated this, my nine year old said 'mom' about five times just to get my attention away from this…he didn't see the humour in it at all, just wanted me for something.
It took me until my fourth child to hand over my life to motherhood, and love it.  It can be mundane, repetitive and difficult.  It can make me feel powerless, uninteresting to others and tired.  But…I am constantly challenged, I am the moral barometer (for the moment) of right and wrong which gives me lessons about what's important.  I am teacher, nurse, dance instructor with serious moves, and tennis guru (again, for the moment) and we haven't even hit the subject of girls yet!
Motherhood may not be the most interesting subject to bring up at a dinner party and I may stay in work out clothes all day without showering, but at least I'm having fun.