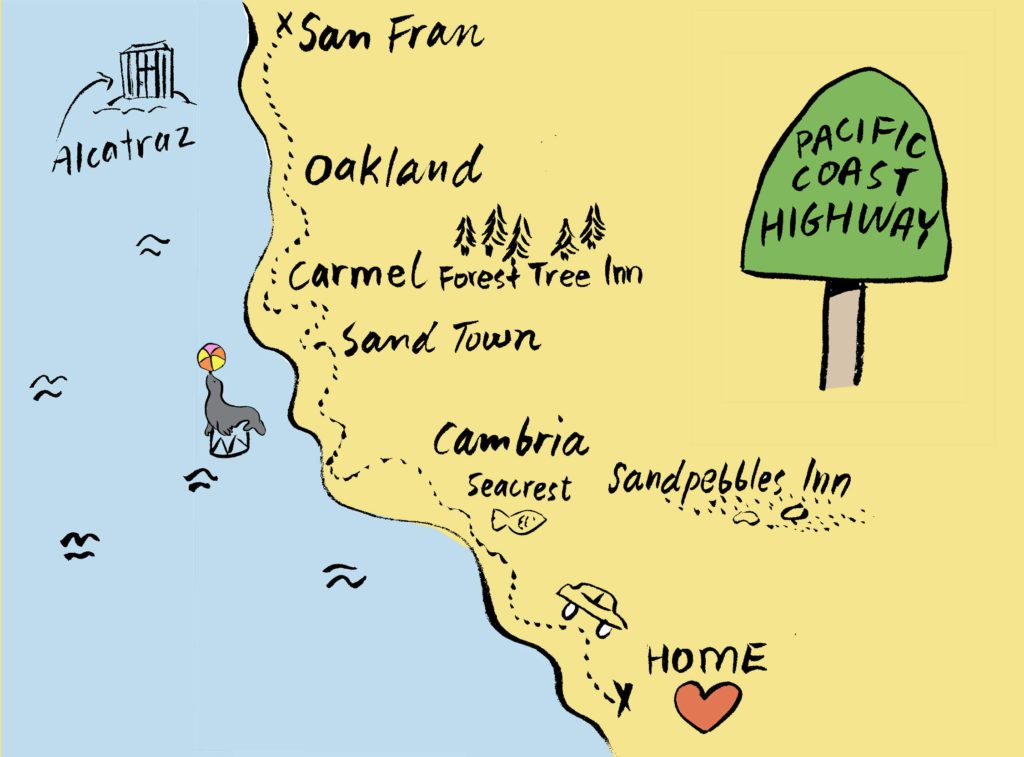 Back from holidays.  I can tell the immediate difference in my temperament.  I am more anxious of being tired and not ready for the day; Husband and I start to sleep poorly together and my brain twirls and whirls with inane details.  Lessons, classes, tutors, doctor's appts, play dates, the same list for most moms and yet it feels personally debilitating.  I know I'm going to forget something.  Day one and I know there is something I am not remembering. And yes, by 430 it becomes clear; it's the piano teacher. Right at the end of carpool when I thought I did it, I'm nearly home without any hiccups, the phone rings with the unnerving news of the lesson that I forgot. And the thing is, I like this teacher. She's a very cool actress-turned stunt driver/music teacher extraordinaire. It's the stunt driving that impresses me the most. Picture a beauty queen – literally she was Miss Utah or something like that – and place her in an all male world, and she rocks it! Anyway, the lost piano lesson confirmed my suspicions that all was not well inside my mind.
PS Found some amazing non-oaky central coast Chardonnays that gave California a white boost for me.
My friends in London are still basking in the glory of the timelessness of Spring break; Easter holidays they call it there. It's nearly a four week adventure where most disappear. I have a friend who lives in France for the school holidays and I could swear we only just spoke and she was there, and now again, she's there, again. Could the time between Christmas and Easter have gone that quickly? Italy, South Africa, Sri Lanka, Suffolk, India…the list of their travels goes on. Here friends also travel, but it's two weeks and not quite as rhythmic.
We went on our first real family road trip. I define this by having three out of four nights booked in hotels and not being able to tell other family which day we were actually returning. And, the fact that we were driving and our entire life was packed in the back of the car, just in case. I wasn't totally convinced that Husband could flow with all of the activities I had planned, equally the kids I should add, but we arrived in San Fransisco and all eyes were wide open. 'Wow'…
I could live in San Fransisco. It's wonderfully visual and it seems to have everything one would want from a city, with a size that doesn't inhibit. The boys were as excited with their hotel room as they were with going to Alcatraz – a must do trip for visitors. Alcatraz scares, acts, reacts…you can feel the claustrophobia, the hopelessness and the utter nastiness of the place. We wandered all over the city, ate really well and stayed at The Cliff hotel that was surprisingly suitable for kids. We left via Oakland – don't ask, a town we had to recce for Husband's TV show and the only real reason, unfortunately, to ever visit Oakland. We seriously asked five different people from shop owners to the concierge for a nice and/or interesting part to visit in Oakland and the replies we received were the same…'don't go to Oakland.'
We did a drive-through on our way to Carmel, which felt perfectly formed in comparison. Give this family a beach to run around on and good food and we are seriously happy. We stayed at the Forest Tree Inn, another recommendation, and then drove down south along PCH. The west coast is gorgeous. The drive is deliberately slow with its twists and turns and can make you a bit car sick, but in return, it gives you a chance to see towns like Sand Town where, with the wind storm that occurred as we passed sprayed a dramatic backdrop to the mountains of sand that formed like a mini city. We nearly arrived in Cambria, our final stop before LA, when the boys in the back screamed, "Seals, seals!!" We pulled over and ran across the meadow to the beach. There, washed up on it, were hundreds of Pacific Harbour seal pups that had just been born. We ran to greet them, probably a bit too close looking back. Unbelievable. It felt like a day of reckoning; the Hamms, the seals, and Mother Earth, sharing this beach. Each mother protecting what's hers, single minded in her instincts, ready to attack when necessary.
Then came Cambria. It seemed like a town you could very simply drive through and keep going. A group of Inns across from the beach that looked same same (a great Thai term that says everything). But Husband actually made the choice to stay…could he be relaxing, finally?? In no rush to go back, the boys went tide-pooling whilst we found a place to stay. We chose Sandpebbles Inn which had a balcony room facing the water that was hard to beat. We all went between the sand, the sea, the rocks and the room and discovered the most incredible fish restaurant called Seacrest next door to the Inn that rivals Scotts in London. I had three out of four boys swear they will eat Sea Bass when I make it at home. Note…they're full of shit, I wasted $35 of beautiful bass last night!
The drive home through Highway 46 took us past the vineyards of Central California, seen in the movie Sideways. We so wanted to stop and taste. But the sound of four boys ready to transition to their home was too strong to ignore. There's something very special about having an amazing family holiday where everyone really enjoys being together, and then equally can't wait to get home and continue the experience. Home is where the heart is; so my heart is with my 5 boys and that makes home anywhere they are.